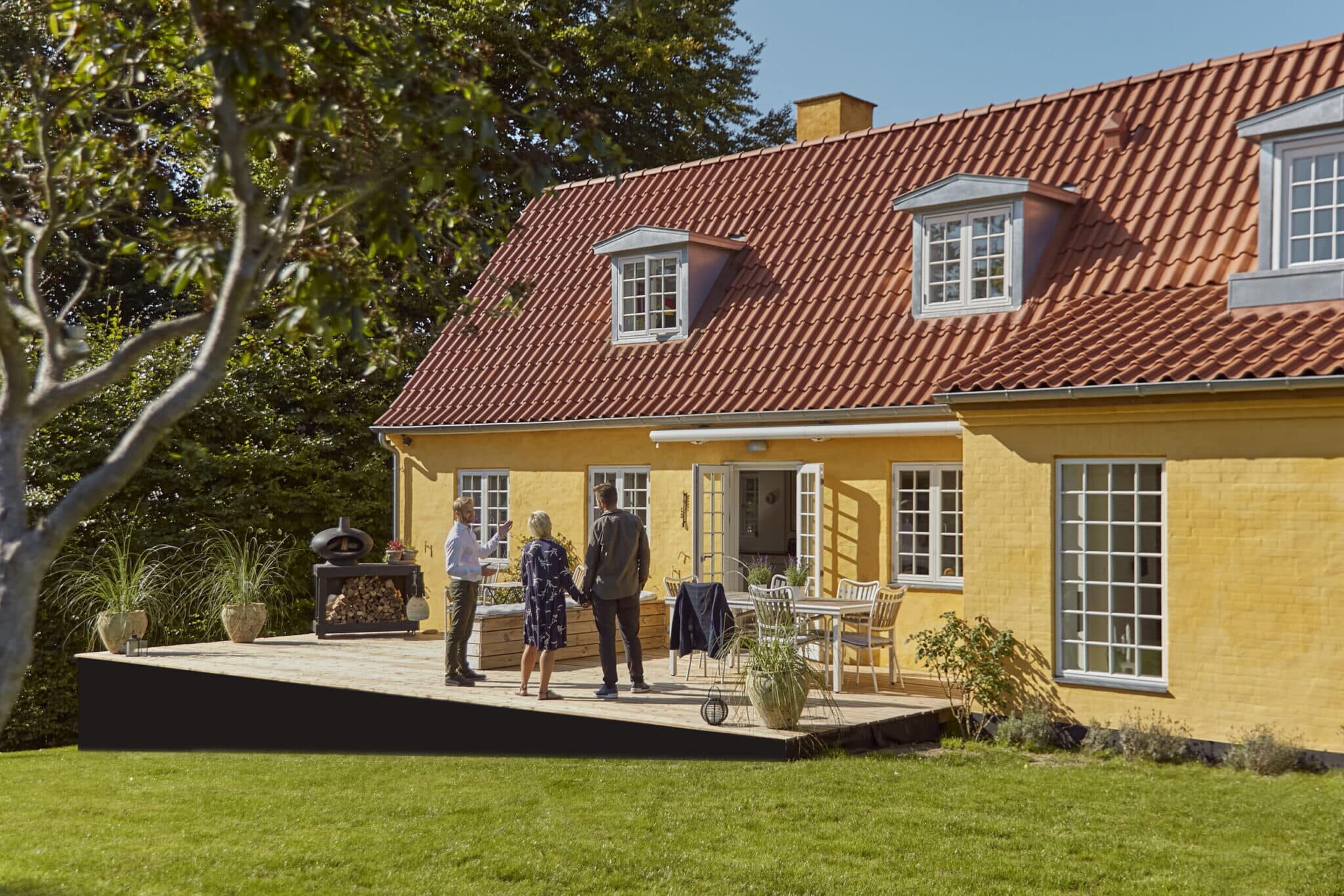 Buyer agency Denmark
Your exclusive buyer's agent
By using Minkøbermægler.dk you get your own professional and exclusive buyer's agent, who can support you through the entire buying process from start to finish. Minkøbermægler.dk buyer agency is on your side, while the real estate agent is on the seller's side.
Whether you are a first-time buyer or experienced home buyer, Minkøbermægler.dk is ready to guide you through the buying process step by step.
When using Minkøbermægler.dk it is not necessary to use a property lawyer. Minkøbermægler.dk covers the entire purchase process.
Same buyer's agent throughtout the entire purchase process

Online purchase assessment

Price negotiation – 10% of the negotiated price reduction – "No Cure – No Pay"

Help with application for permission to acquire permanent and non-permanent dwelling from the Department of Civil Affairs

Professional liability insurance

Easy access to all relevant parties in connection with your home purchase
The purchasing process
Minkøbermægler.dk can help you – whether you are about to buy a new home, or you already are in the process of buying one.
Below you can get an overview of how Minkøbermægler.dk can help you – no matter where in the process you are.
The man behind Minkøbermægler.dk
My name is Anders Klingenberg. I'm an accredited real estate agent with more than 15 years of experience in real estate in Denmark, as well as experience as an assessment consultant for some of the largest banks in Denmark, including Handelsbanken, Danske Bank and Nordea.
I started this business because buying a house or an apartment is typically the biggest investment decision of our lives, and yet in Denmark there is typically no independent advisory support that can help you with this investment!
When buying property in Denmark as a foreigner, there are special rules for EU citizens and other rules for citizens from outside the EU. As your personal buyer's agent, I can guide you through questions and concerns each step along the way and help you acquire permission from the Department of Civil Affairs.
I have over the years learned that there can be a lot of money and frustration saved if you invest some time in this process. As your buyer's agent my goal is to put you in the driver's seat, so you gain the information and support needed to make the right decision and to negotiate the right price.
No two home purchases are the same, and there are many stakeholders in this process who want to influence your decision. As a buyer, it is therefore a significant advantage having one independent sparring partner who can take stress out of this process and ensure that your life-long decision becomes the right one.
A buyer's agent is typically an accredited real estate agent specialized in property law. A buyer's agent helps home buyers safely through the buying process with everything from price negotiation of the property to buyer counselling and legal document review.
In recent years, it has become more and more popular to use a buyer's agent, when a new law was passed in 2015 that real estate agents no longer were allowed to advise an ordinary home buyer.
It therefore puts the buyers at a disadvantage compared to the sellers, because only the sellers have a professional to look after their interests. The advantage of using a buyer's agent is that you, on an equal footing with the seller, have a professional representative to assess the property and the legal documents. In contrast to when using a property lawyer, the buyer's agent is most often involved and stands on the buyer's side with buyer counselling and legal advice throughout the entire purchase process. Often at the same price.
Minkøbermægler.dk has professional liability insurance through HDI.
How much money can a buyer's agent save me?
Using Minkøbermægler.dk can save you a lot of money, and our mission is that it should always be a greater advantage using our services than not doing so.
A professional price negotiation can usually secure you a bigger price reduction on the property you wish to purchase, because Minkøbermægler.dk has many years of experience in negotiation and possesses effective negotiating skills. In addition, you buy the security that elements are not overlooked that ultimately become unforeseen expenses or price reductions.
Minkøbermægler.dk has numerous examples of deals where the buyer had overlooked important parameters such as illegal building layouts, pollution or imminent local plan changes of a depreciating nature for the home / area. In these cases, Minkøbermægler.dk has helped the buyer save sums that far exceed the cost.
The specific sum therefore depends on the property in question and the content of the purchase agreement.
Can a buyer's agent also save me time?
You don't just save money when you involve a buyer's agent in a home purchase.
You don't have to go through all the documents yourself, which is a time-consuming process – especially if you are not a trained real estate agent, lawyer and/or have experience in the field. By teaming up with a buyer's agent, you get your own representative, who can guide you through the entire buying process and make you aware of deadlines and potential pitfalls. That way, you get time to concentrate on all the fun stuff when buying a home.
You can therefore save time, effort and money when you use a buyer's agent in a home purchase.
Anders has been extremely helpful during the process. He frequently called to inform about each step in the process, gave guidance both before and well after the buying process. He showed high implication on the case in a very reliable case. Very nice person, easy to reach and communicate with. One of the best services I've got in Denmark.

I have suggested him to several friends, all experiencing same level of satisfaction.

Highly recommended!
Anders provided us with excellent service throughout the whole process of purchasing a rækkehus near Copenhagen. We obviously didn't buy the first house we saw and Anders was very patient and gave us great advice on technical details, price ranges and other important things regards the house to look for.

Anders then formally represented us during the negotiation and bidding process and communicated all details with the real estate agent on our behalf until the deal was sealed.

He as well took care of all the paper and legal work related to the purchase. We really liked working with Anders – he always listened carefully and had great attention to detail. He would let us decide in every step of the process but would support our decisions with evidence and his experience in the field.

We would definitely hire Anders again and can't recommend Minkøbermægler.dk more!
I can highly recommend Anders. He helped us understand the system and took care of all the legal paperwork involved.

Anders is always available for questions and very helpful/supportive. Has tremendous experience about real estate that you can benefit from. Being a foreigner it was very helpful to have someone you can trust to guide you through one of the biggest investments of your life!

Such a pleasure to work with!!