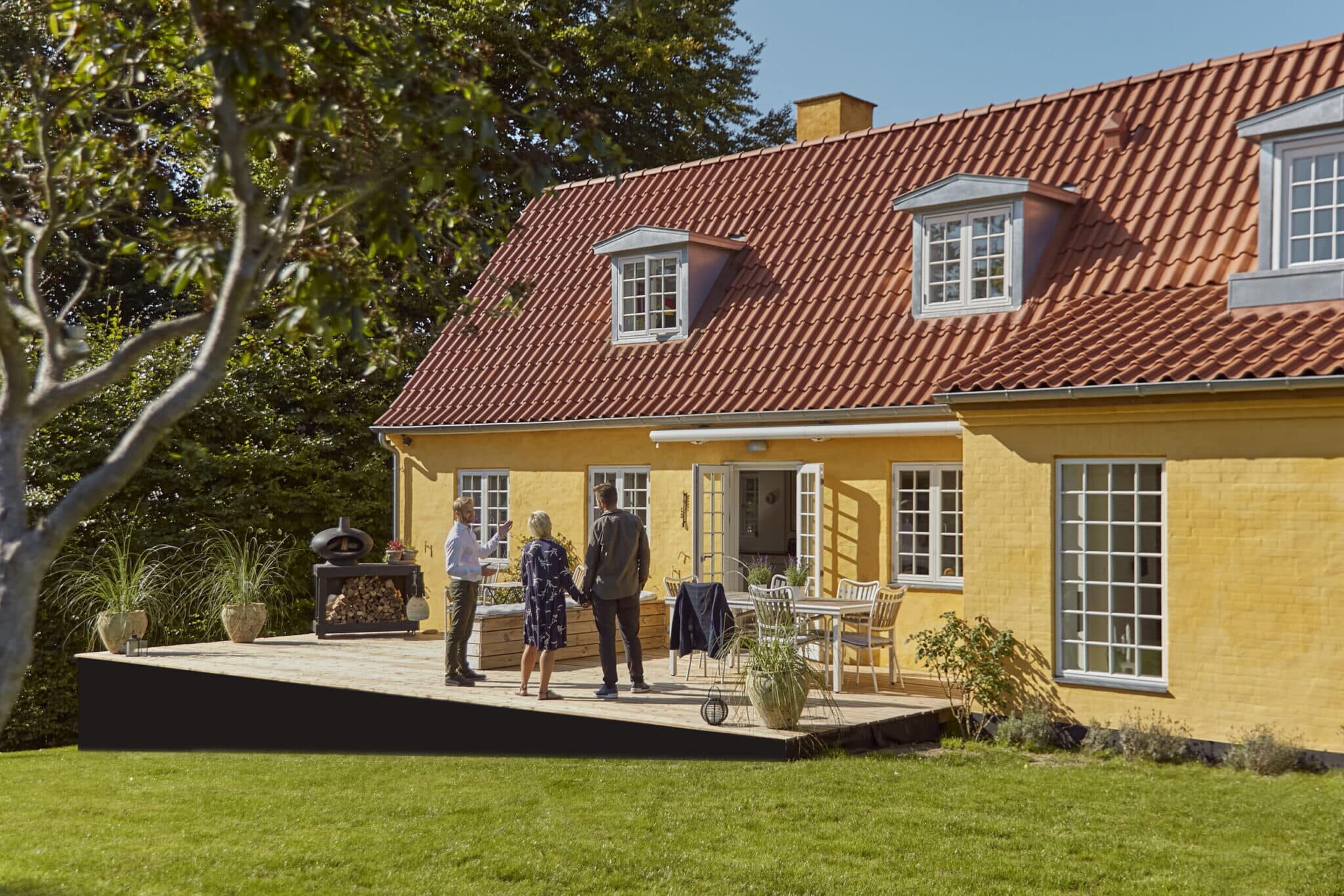 Your own exclusive buyer's agent
By using Minkøbermægler.dk you get your own professional and exclusive buyer's agent, who can support you through the entire buying process from start to finish. Minkøbermægler.dk is on your side, while the real estate agent is on the seller's side.
Whether you are a first-time buyer or experienced home buyer, Minkøbermægler.dk is ready to guide you through the buying process step by step.
When using Minkøbermægler.dk it is not necessary to use a property lawyer. Minkøbermægler.dk covers the entire purchase process.
Online purchase assessment

Price negotiation – 10% of the negotiated price reduction – "No Cure – No Pay"

Help with application for permission to acquire permanent and non-permanent dwelling from the Department of Civil Affairs

Professional liability insurance

Easy access to all relevant parties in connection with your home purchase
The purchasing process
Minkøbermægler.dk can help you – whether you are about to buy a new home, or you already are in the process of buying one.
Below you can get an overview of how Minkøbermægler.dk can help you – no matter where in the process you are.
The man behind Minkøbermægler.dk
My name is Anders Klingenberg. I'm an accredited real estate agent with more than 15 years of experience in real estate in Denmark, as well as experience as an assessment consultant for some of the largest banks in Denmark, including Handelsbanken, Danske Bank and Nordea.
I started this business because buying a house or an apartment is typically the biggest investment decision of our lives, and yet in Denmark there is typically no independent advisory support that can help you with this investment!
When buying property in Denmark as a foreigner, there are special rules for EU citizens and other rules for citizens from outside the EU. As your personal buyer's agent, I can guide you through questions and concerns each step along the way and help you acquire permission from the Department of Civil Affairs.
I have over the years learned that there can be a lot of money and frustration saved if you invest some time in this process. As your buyer's agent my goal is to put you in the driver's seat, so you gain the information and support needed to make the right decision and to negotiate the right price.
No two home purchases are the same, and there are many stakeholders in this process who want to influence your decision. As a buyer, it is therefore a significant advantage having one independent sparring partner who can take stress out of this process and ensure that your life-long decision becomes the right one.