Your professional buyer agent in greater CPH
Buyer Agent Copenhagen
By using Minkøbermægler.dk you get your own professional buyer agent, who can support you through the entire buying process from start to finish.
Minkøbermægler.dk is on your side, while the real estate agent is on the seller's side. Whether you are a first-time buyer or experienced home buyer, Minkøbermægler.dk is ready to guide you through the buying process step by step.
We act as an independent real estate buyer agent with only our customers interest in mind.
Non-committal talk about your home purchase
Online purchase valuation
Inspection of property
Price negotiation – 10% of the negotiated price reduction
Legal document review
Easy access to all relevant parties in connection with your home purchase
Price

negotiation

Price negotiation

—

With price negotiation you'll get:

⇒ Advice from start to finish

⇒ Free sparring about your home purchase

⇒ Minkøbermægler.dk assesses the price of the home and makes a negotiation strategy in line with your expectations

⇒ Minkøbermægler.dk handles bidding and negotiation with the seller's real estate agent
 


Price: 10 % of the negotiated price reduction incl. VAT
 
Legal

document review

Legal document review

—

With legal document review you'll get:

⇒ Legal advice during the purchase process

⇒ Review of the terms of trade in the purchase agreement

⇒ Preparation and registration of deed

⇒ Preparation of closing statement
 
 
 

Price: from 8.000 kr. incl. VAT
Please call to discuss your specific needs

Technical review

with building expert

Technical review

—

With a technical review you'll get:

⇒ An oral construction technical review

⇒ The construction expert comes up with an estimate of what it costs to repair the listed damages

⇒ Assessment of the possibilities for desired alterations

⇒ Assessment of the energy condition of the property as well as the possibilities for energy optimization


Price: 4.000 kr. Incl. VAT
 
 
Selling

advice

Selling advice

—

With selling advice, you'll get:

⇒ Sparring in connection with your home sale

⇒ Review of sales valuation metrics and analysis of market price

⇒ Review of brokerage agreement and negotiation of terms with the real estate agent

⇒ Participation in follow-up meetings with the real estate agent
 
 


Price: from 3.000 kr. incl. VAT
 
 
The purchasing process
Minkøbermægler.dk can help you – whether you are about to buy a new home, or you already are in the process of buying one.
Below you can get an overview of how Minkøbermægler.dk can help you – no matter where in the process you are.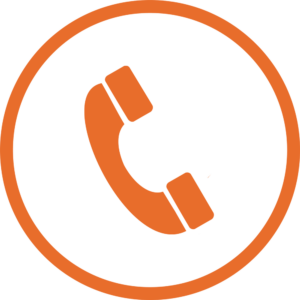 Step 1:
If you are considering buying a home, call us for a non-committal talk and hear how we can ensure you are supported in connection with your home purchase.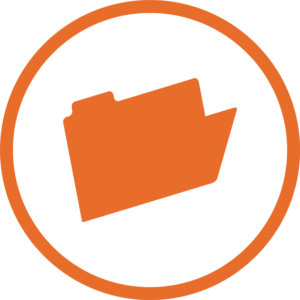 Step 2:
After our talk, we will put together a proposal for you with the services that we believe are relevant to you and your home purchase situation.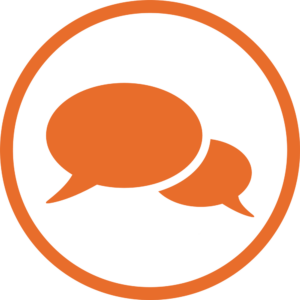 Step 3:
Throughout the buying process we are always available to support, and strive to be your personal advisor with no conflicts of interest. If you need help with price negotiation, we are happy to help you with this as well.
Step 4:
When a buyer and seller have agreed on the terms of the transaction, a purchase agreement must be drawn up which must be signed by both the buyer and seller.
The purchase agreement is subject to the bank's approval, and we can ensure terms are aligned with your interests as well.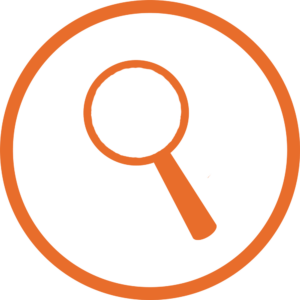 Step 5:
Once the purchase agreement has been signed by both parties, we further ensure that all transaction documents are reviewed by an experienced agent.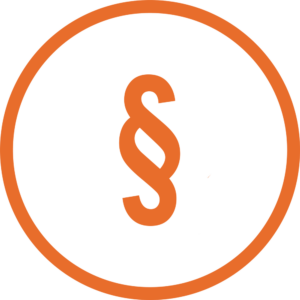 Step 6:
Before the due diligence period expires, Minkøbermægler.dk will review all documents with you and provide an independent legal assessment of the transaction and whether there are issues to be considered.
Step 7:
If it is assessed that the transaction can be approved, Minkøbermægler.dk will approve the transaction with the seller's real estate agent.
Here, Minkøbermægler.dk will list the conditions for the approval of the transaction. If you as a buyer have any clarifying questions for the seller or reservations, Minkøbermægler.dk will be able to add these in his approval letter.
Only when all conditions are met and the right of withdrawal has expired, is the deal final and you can now call yourself a homeowner.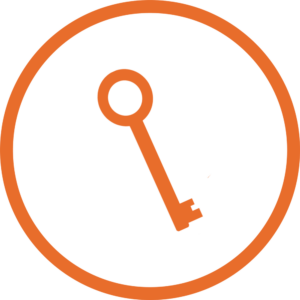 Step 8:
When the transaction is final, the buyer agent will prepare a digital deed which will be sent for your signature. The deed must be signed with NemID and will then be notified for registration on tinglysning.dk.
Minkøbermægler.dk will also prepare the closing statement. The work with the deed and closing statement begins approx. 1 month before the takeover day and ends approx. 1 month after the acquisition date. However, the deadlines may depend a little on what is agreed in the purchase agreement.
The man behind Minkøbermægler.dk
My name is Anders Klingenberg. I'm a certified real estate agent with more than 13 years of experience in real estate in Denmark, as well as experience as an assessment consultant for some of the largest banks in Denmark, including Totalkredit, Danske Bank and Nordea.
I started this business because buying a house is typically the biggest investment decision of our lives, and yet in Denmark, there is typically no independent advisory support that can help you with this investment!
When buying property in Denmark as a foreigner, there are special rules for EU citizens and other rules for citizens from outside the EU. As your personal buyer agent, I can guide you through questions and concerns each step along the way.
I have over the years learned that there can be a lot of money and frustration saved if you invest some time in this process. As your buyer agent, my goal is to put you in the driver's seat, so you gain the information and support needed to make the right decision and to negotiate the right price.
No two home purchases are the same, and there are many stakeholders in this process who want to influence your decision. As a buyer, it is therefore a significant advantage having one independent sparring partner who can take the stress out of this process and ensure that your life-long decision becomes the right one.
With my experience as a real estate agent, I have a thorough knowledge of buying real estate in Denmark, and I have a great deal of insight into which factors can affect the pricing of a property, as well as what risks you should pay attention to.
Anders har ydet en gnidningsfri og effektiv købsrådgivning fra Start til Slut. Ikke blot har det været et behageligt forløb, men han har ovenikøbet sparet os en betydeligt sum penge, som vi ikke vil have fået vejledning omkring med en advokat. Minkøbermægler kan vi kun anbefale og har allerede anbefalet Anders til venner og familie
Christian Emil Buhl
2020-08-28
Anders er fremragende. Så enkelt kan det siges. Du finder ikke en mere kompetent, reel og ordentlig fyr end Anders. Jeg har selv benyttet mig af Anders' hjælp af flere omgange og jeg har altid følt mig godt behandlet og i trygge hænder. Anders får derfor min varmeste anbefaling!
Jette samuel jeppesen
2020-08-23
Grundig og god rådgivning gennem hele forløbet.
Jeg er så glad for, at jeg fik Anders til at hjælpe mig med forhandling af pris samt gennemgang af lejlighed ved køb af ejerlejlighed, og jeg kan kun give Anders de varmeste anbefalinger herfra. Anders er ekstremt professionel og har en solid viden inden for ejendomsmarkedet med hans tidligere erfaring som ejendomsmægler. Han har en god kommunikationsstil og er altid til at få fat på. Jeg følte mig tryg gennem hele processen fra gennemgang af lejlighed, papirarbejdet til køb af ejendommen. Jeg vil især nævne Anders' evner ved gennemgang af lejligheden. Han lagde mærke til ting i lejligheden, som jeg ikke umiddelbart så, e.g., løs stikkontakt bag en vaskemaskine, eftersyn af trykket i bruseren, samt tjek af gulvvarmen på badeværelset. Det er fantastisk at have en ejendomsmægler på ens side, som gør alt for at hjælpe en til at få en god og fair handel. Vil bestemt hive fat i Anders igen, hvis jeg skal ud at købe en anden lejlighed.
Vi kan kan varmt anbefale Anders fra Minkøbermægler.dk. Han er virkelig kompetent og der har hele tiden været hurtig respons dag, aften eller weekend. Vi har været fuldt ud tilfredse.
Marie-Louise Lemvigh Clausen
2020-07-22
Professionel, effektiv, tryg og behagelig rådgivning! Tak, Anders :-)
Kan kun anbefale minkøbermægler. God rådgivning og altid hurtigt svar/respons.
Anders er godt nok KØBERMÆGLER, men han var tilknyttet salg af min mors hus, som en ekstra hånd og sparring ift. mægler. Han var en stor hjælp allerede i kontraktskrivning med mægler, da han her fik forhandlet god kontrakt. Også rigtig dejligt, at min mor og jeg kunne ringe og tjekke ting med ham og kunne rådføre os med ham hele vejen. I alt fra bud, forhandling m.m. For selvom mægler er sælgers person, er det altid rart med en person, man ved, der ikke er knyttet til et salær - og som er 100 % på din side. Man kan mærke, at Anders er et ægte, ordentligt og ærligt menneske i sit virke som mægler. Og bare bundreel og sød og rar. Min mors mægler var i øvrigt rigtig glad for at ha' sparring med Anders ifm. salg af hendes ejendom, da der var flere situationer, der krævede særlig opmærksomhed. Tak til Anders for at holde os i hånden :-)
Du skal købe et hus, en lejlighed eller måske et sommerhus? Du er lidt utryg ved al papirarbejdet og de mange paragraffer - og har brug for en, som kan tale din sag overfor sælger og den hurtige ejendomsmægler. Mit bedste råd i den forbindelse vil være, at tage fat i Anders. Sjældent har jeg oplevet så tjekket og god en service, som det har været tilfældet med Anders, der har hjulpet mig med køb af et sommerhus her i foråret 2020. Det gjorde hele processen til en let, god og tryg oplevelse, som jeg på det varmeste kan anbefale. Han er utrolig grundig, yderst professionel og sørgede blandt andet for, at vi fik et større nedslag i salgsprisen, da han opdagede nogle kritiske punkter i de mange papirer, der fulgte med handlen. Noget vi med garanti ikke selv havde været opmærksomme på. Så, kom godt igennem dit boligkøb med Anders på dit hold.
Shiva Xenia Brunsvig
2020-06-26
Jeg har fået en rigtig god og meget proaktiv rådgivning af Minkøbermægler.dk. Jeg haft en fornemmelse af, at jeg trygt kunne overlade gennemgang af alle sagsdokumenterne og købsaftale ifm. køb af ejerlejlighed til købermægler.